HOSPITAL INTERIOR
When you design the interior of a hospital you strive for a warm and comfortable atmosphere that make the patients feel at ease. Especially for children it is important that the hospital experience isn't a negative, but a positive one. This has been one of the reasons for the Maxima Medisch Centrum Veldhoven (MMC) and the Sophia Kinderziekenhuis (Hospital for children) Rotterdam to choose for a Nebula product.

In the MMC the interactive wall Nebula is installed in the waiting area at the 'Women, Mother and Child center'. The MMC sees the importance of having both mother and child relaxed and feeling positive in the hospital before going visiting the doctor, or going into surgery.

The interactive wall Nebula has been installed in such a way, that it emerges in the environment. It can be used for more than just entertainment: a diversity of games can be used to support therapy sessions inside the hospital and help the patient getting better.
For more information about the possibilities of a Nebula in your hospital, please do not hesitate to contact.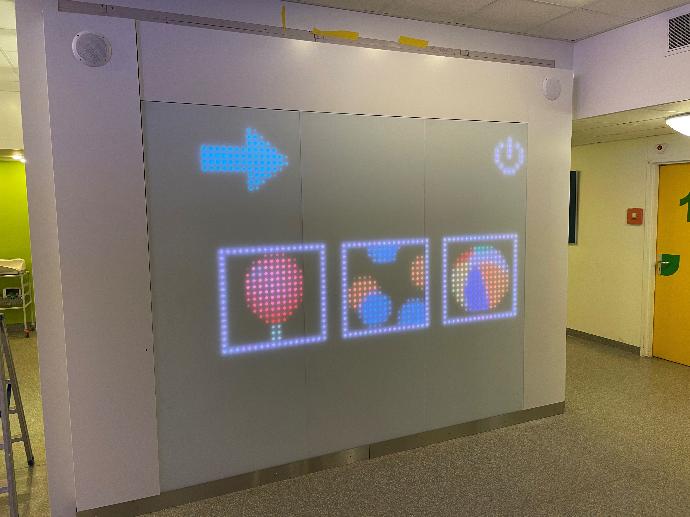 Ask about the possibilities