SENSORY BOARD


The Nebula XS is an interactive Sensory Board that responds to touch and speech. Touch the Nebula XS and watch the LED-lights light up. Move your hands and play with the light effects you create. Use this Sensory Board in care facilities to challenge patients at physical and intellectual level. The Sensory Board can be used to make music, to colour in images by means of light, to play games or just to enjoy the special light effects. The unit also offers easy 'action/reaction' types of games for people who are severely intellectually challenged.

The newest technologies are integrated to stimulate the senses: visually, auditory and tactile. This makes the Nebula XS Sensory Board perfectly suitable for activating occupational day care in the care for disabled and elderly care.
The Nebula XS Sensory Board provide the added value you need! Test it yourself!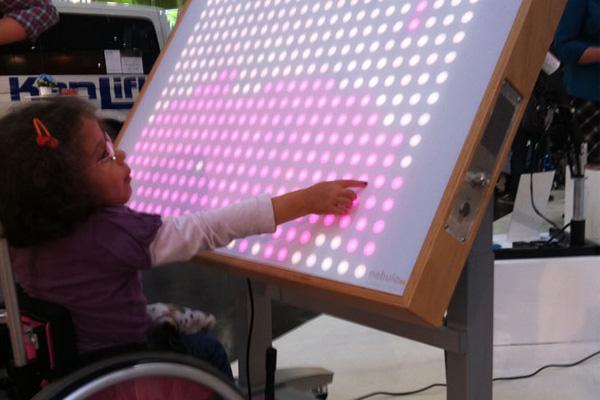 Ask about the possibilities