REHABILITATION
Several NYOYN products appear successful in rehabilitation. The products are easy to use, due to the diversity of content; each client is challenged on his or her own level.

The interactive wall Nebula for example, is used by occupational therapist and physiotherapists for rehabilitation purposes. The article (in a Dutch paper) "Interactive light wall appears great solution for rehabilitation" describes how the Interactive wall is more than 'just fun': it has a clear added value for the care and rehabilitation. Occupational therapist Tjarda Sijtsma from the Blixembosch rehabilitation center explains that the Nebula is a "big success".

By closely cooperating with expert in the rehabilitation area NYOYN makes sure that all applications suit the user group's needs. And by continuously developing new content, the user group becomes bigger every day: from the rehabilitation of young children up to elderly with dementia.

In case of questions, do not hesitate to contact us!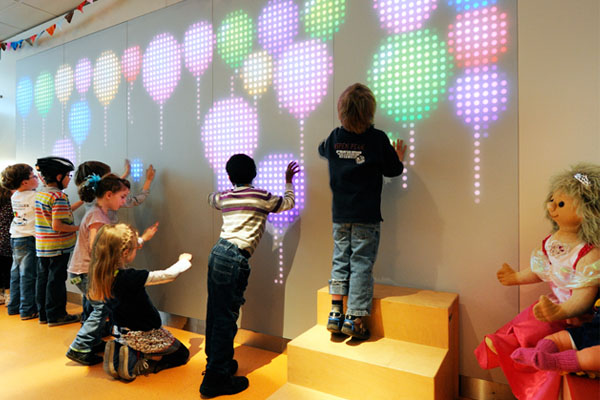 Ask about the possibilities