CARE FOR ELDERLY

Several NYOYN product can have a refreshing and activating effect within the care for elderly. The interactive Sensory Board (Nebula XS), the smallest version of our interactive wall, can be set in almost any position. This allows each client to fully profit the possibilities, no matter if the client is in a wheelchair or likes to stand up. Due to the diversity of games/activities the Nebula XS has something to offer for anyone: just listen to songs, create music by touching the board, coloring with light or playing games.
Within the care for the elderly you can therefore use the product for multiple purposes. A client with dementia might like to listen to old songs, whereas another client would like to play a more active game.
Although our products use high-end technology, they're all very easy to use. Within the care for the elderly, both clients and personal can use them without a problem.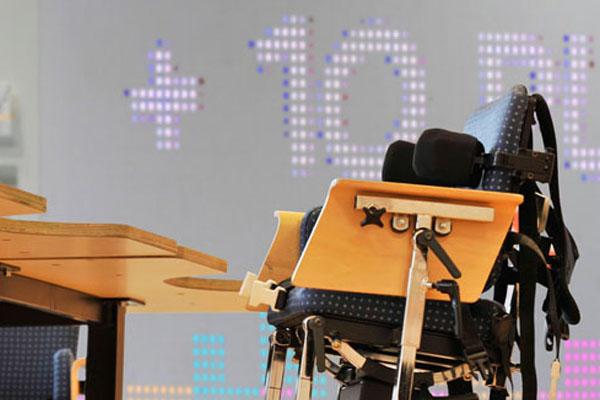 Ask about the possibilities